About
Experience the wonders of ITP – your gateway to Information Technology Partnerships! Since our humble beginnings in 1997 with two visionary minds working from a cozy home office on the enchanting island of Aruba, we have transformed into a thriving force of 30 exceptional individuals, all driven by a common goal – to provide cutting-edge IT solutions and consultation in perfect harmony with our valued customers.
Our evolution has been nothing short of remarkable. While we stay true to our roots, delivering the same exceptional service, we've expanded our horizons. In addition to IT consultancy and software development, we now offer cutting-edge Network Administration Services. But that's not all; brace yourself for the excitement as we've ventured into the awe-inspiring realms of Document Management and Health Care software solutions – the future is right at our fingertips!
With every step forward, we've moved locations thrice – a testament to our growth and adaptability. From the tranquil shores of Savaneta to the vibrant hub of Cadiwari in Ponton, and then onwards to the prestigious Marisol Building in Oranjestad, we've finally found our perfect abode in the heart of Oranjestad's Rumbastraat.
At ITP, the Caribbean breeze fuels our innovation, and the island's beauty reflects in our dedication to excellence. Come, join us on this extraordinary journey of partnership and technology, where every client is cherished, and every solution is crafted with passion and expertise. Embrace the charm of ITP – your doorway to a world of captivating IT experiences!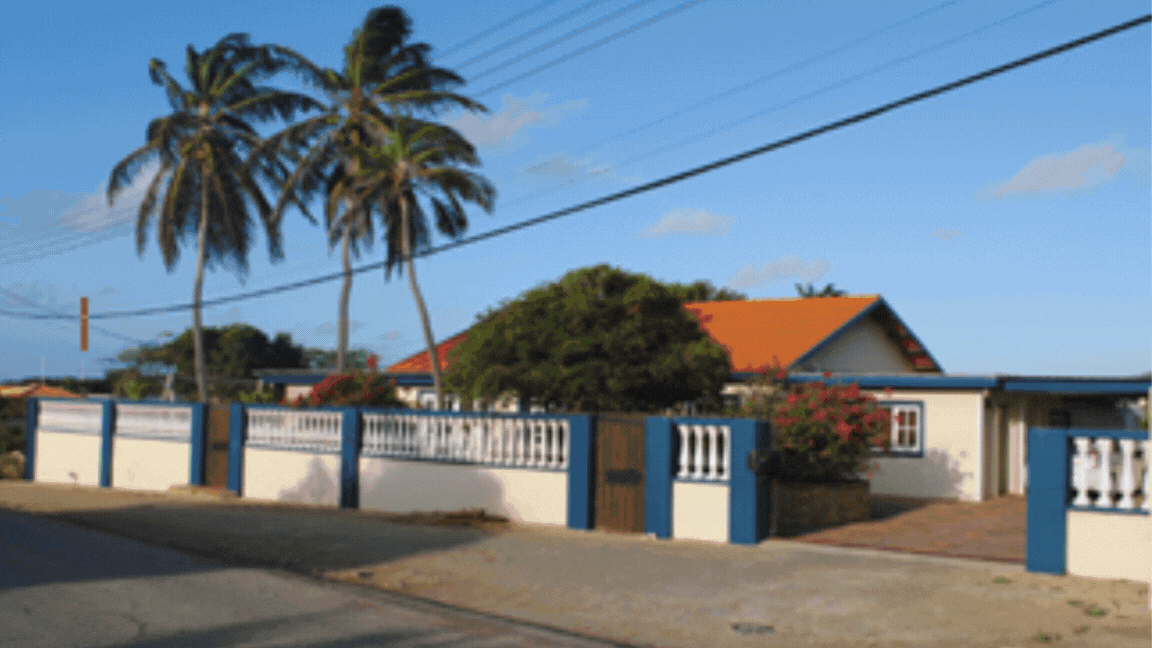 We're not your run-of-the-mill IT company! We've crafted an incredible array of IT solutions. An hour registration system so efficient it's like clockwork, an airport billing system that streamlines operations like a well-choreographed dance, a bank reporting system that's as secure as a fortress, a legal case administration system that's your ultimate legal wingman, and a pension system that ensures a worry-free future.
But wait, there's more! Our journey of innovation took a thrilling turn in 2003 when we ventured into the dynamic world of healthcare. There, we unleashed the power of Meditrack, a groundbreaking system designed exclusively for specialists. It was a game-changer, revolutionizing how healthcare practitioners managed their precious time and resources.
And in 2010, we joined forces with the tech titans at Promedico Netherlands, becoming proud partners of their General Practitioner Information System – the incredible Promedico-ASP. From that point on, every GP practice on the picturesque island of Aruba embraced this system, and it became an integral part of their daily operations.
Our clients' satisfaction has always been our top priority, and when they asked for help with their computer systems' maintenance, we took the challenge head-on. In 2007, we embraced this new role, ensuring our clients' tech realms remained glitch-free and smooth-sailing. Fast forward to today, and this service has blossomed into one of our most sought-after offerings. Countless companies entrust their computer maintenance to us, knowing we'll safeguard their digital fortresses with unwavering dedication.
But that's not all we do! Our brilliant consultancy department has a magic touch when it comes to workflow and document management solutions. With the help of cutting-edge software from DECOS in the Netherlands, we perform technological alchemy, transforming organizations from paper-heavy beasts into sleek and sophisticated paperless powerhouses.



Participate in a race against Global warming
Embark on a thrilling journey with us as we take a stand against global warming and embrace a greener future! From 2015 to 2019, a remarkable transformation took place at our office – a transformation fueled by our commitment to combat climate change. At the core of our mission was the adoption of energy-saving solutions that not only reduce our carbon footprint but also pave the way for a sustainable tomorrow.
Witness the metamorphosis of our office space! We waved goodbye to outdated AZ units and embraced modern inverters, breathing new life into our energy consumption. The flicker of traditional lights was replaced by the warm glow of energy-efficient LED lights and solar tubes, illuminating our path to a brighter and eco-conscious workspace.
The pinnacle of our green revolution came with the installation of a whopping 144 solar panels – a majestic array of clean, renewable energy poised to harness the power of the sun. With each panel, we dare to dream of producing as much energy as possible, striving to be self-sufficient while reducing the burden on the environment.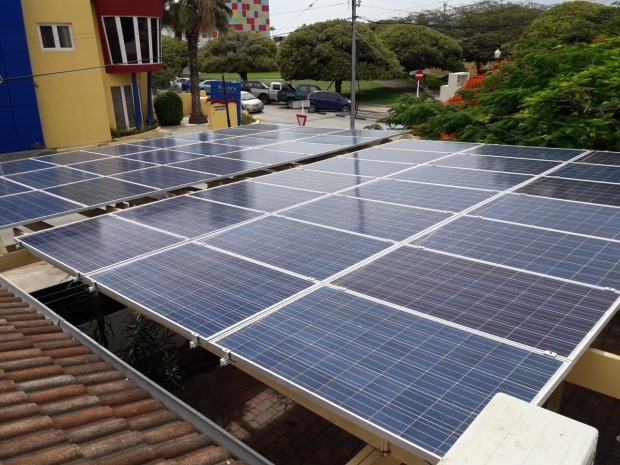 Get ready to celebrate in style as ITP Caribbean, joyously marks its 25th anniversary! For a quarter of a century, ITP Caribbean has been unwavering in its mission to deliver top-notch, cutting-edge solutions to its esteemed clients, while also leaving a positive impact on the communities it serves. Now, as the confetti falls and the champagne pops, the company proudly unveils a true treasure – its special 25th anniversary book!
This extraordinary publication takes you on a thrilling journey through the pages of time, chronicling the remarkable achievements, significant milestones, and heartwarming success stories that have defined ITP Caribbean's glorious 25-year legacy. But it's not just a solo show; this book brings together voices from all corners of the ITP Caribbean family. Hear from the brilliant minds of the leadership team, the passionate employees, and the cherished clients who have stood by ITP Caribbean through thick and thin.
In these captivating pages, you'll find a comprehensive overview of the company's growth and evolution, witnessing how it emerged as a true industry leader in the Caribbean region. From the inception of groundbreaking ideas to the realization of revolutionary projects, this book is a testament to ITP Caribbean's unwavering dedication to excellence.
So, be a part of the festivities and immerse yourself in the tales of triumph, innovation, and shared success. Raise a toast to 25 years of brilliance and transformation, as ITP Caribbean sets a shining example of what it means to be a visionary trailblazer, ready to conquer the next 25 years with even greater zeal and passion.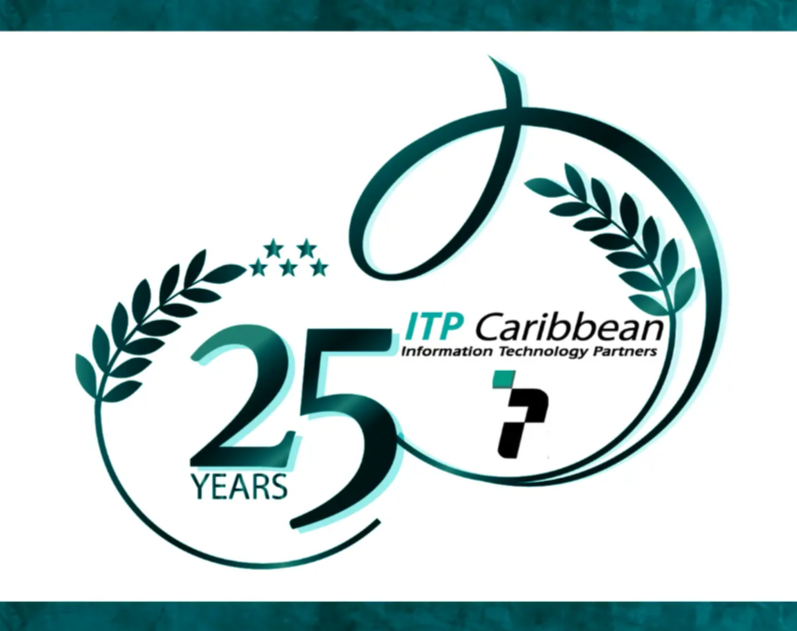 Bleep Bleep without the Bla Bla
Our slogan, "Bleep Bleep without the Bla Bla," speaks volumes about who we are and what we stand for.
At ITP, we believe in authenticity and transparency. We don't deal in empty promises or sell products and services that we can't back with our unwavering support and expertise. When we say we'll do something, you can count on us to follow through. Our word is our bond.
"We can do it" is more than just a phrase; it's a commitment. Our team of dedicated professionals possesses the knowledge and skills to tackle any challenge that comes our way. If there's something we can't do, we won't shy away from telling you honestly.
When you choose ITP, you're choosing quality over quantity. We take immense pride in delivering top-notch solutions that meet your needs and exceed your expectations. We're not here to sell you unnecessary fluff; we're here to provide value that you can trust.
With us, you won't find any "Bla Bla." Instead, you'll experience reliability and trustworthiness. Our customers can confidently rely on us, knowing that we have their best interests at heart. Your trust is invaluable to us, and we work tirelessly to earn it.
So, step into the world of ITP, where actions speak louder than words, and our commitment to excellence shines bright. With us, you'll find a partner you can truly rely on, because at ITP, it's all about delivering real value without the unnecessary noise.